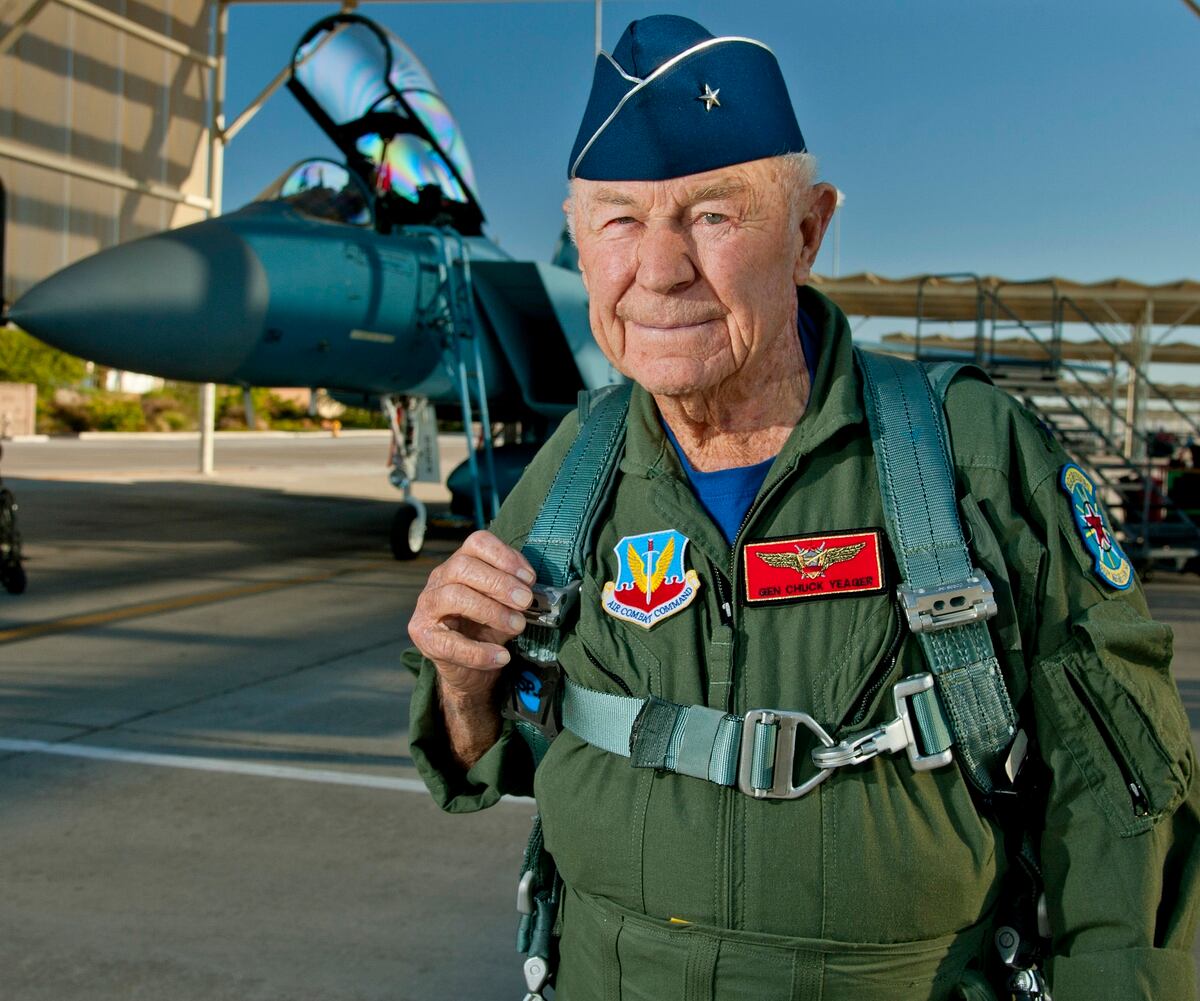 In Air Force lore, test pilots are in a class of their own.
Aviators such as Chuck Yeager and Mercury astronaut Gordon Cooper became legends as they pushed the boundaries of what was possible in the air. Both served as Air Force test pilots at Edwards Air Force Base, California, in the 1950s — at no small risk to themselves.
Airmen who want to follow in their footsteps now have about two months to apply.
The Air Force Personnel Center said in a Monday release that airmen and civilians who want to apply for the 2019 Test Pilot School selection board must submit their application packages by May 29. That board will convene at AFPC, which is located at Joint Base San Antonio-Randolph in Texas, from July 29 to Aug. 2.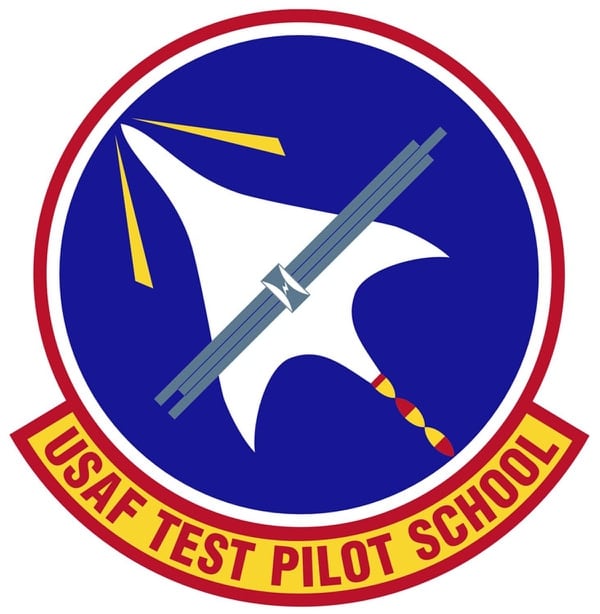 The U.S. Air Force Test Pilot School patch. (Air Force)
The board will consider total force officers to become test pilots, test combat systems officers, or to test remotely piloted aircraft, as well as flight test engineers. Current Air Force civilians can also apply to be flight test engineers.
Applicants must have strong academic and technical expertise.
Maj. Rachael Winiecki says her background as an A-10 pilot helps her make sure the F-35's ground capabilities, such as close-air support and combat search-and-rescue, are being tested.By: Stephen LoseySign up for the Air Force Times Daily News Roundup
Don't miss the top Air Force stories, delivered each afternoonSubscribe
Test pilot school, which is located at Edwards, trains pilots, combat systems officers and flight engineers to develop, test and evaluate cutting-edge aircraft and weapons systems, the release said. Graduates from the school will earn a master of science in flight test engineering through Air University.
The course is broken into four branches: performance, flying qualities, systems and test management.
The Air Force has expanded the list of eligible Air Force specialty codes to enter the experimental flight test engineer course, to add 17D cyberspace operations officer and 13S space operations officer career fields, as part of its effort to support multi-domain operations. Officers from those AFSCs are "highly encouraged" to apply for test pilot school, the release said.
"Test pilot school ensures Air Force mission dominance by training officers and civilians to lead and conduct full-spectrum testing and evaluation of aerospace weapons systems," Maj. James McDonald, assignments officer for AFPC, said in the release.
The application process for civilians who want to become flight test engineers is similar to how the military handles applications for test pilot positions. The civilians compete directly for flight engineer slots, and the selection board "racks and stacks" them similarly to military applications.
An Air Force civilian who is selected for TPS must sign a mobility agreement, or agree to move where the Air Force assigns the civilian, and a five-year continued service agreement.
The Air Force said applicants should fill out forms on the official TPS webpage, which can be found here, here, and here.

Stephen Losey covers Air Force leadership and personnel issues as the senior reporter for Air Force Times.